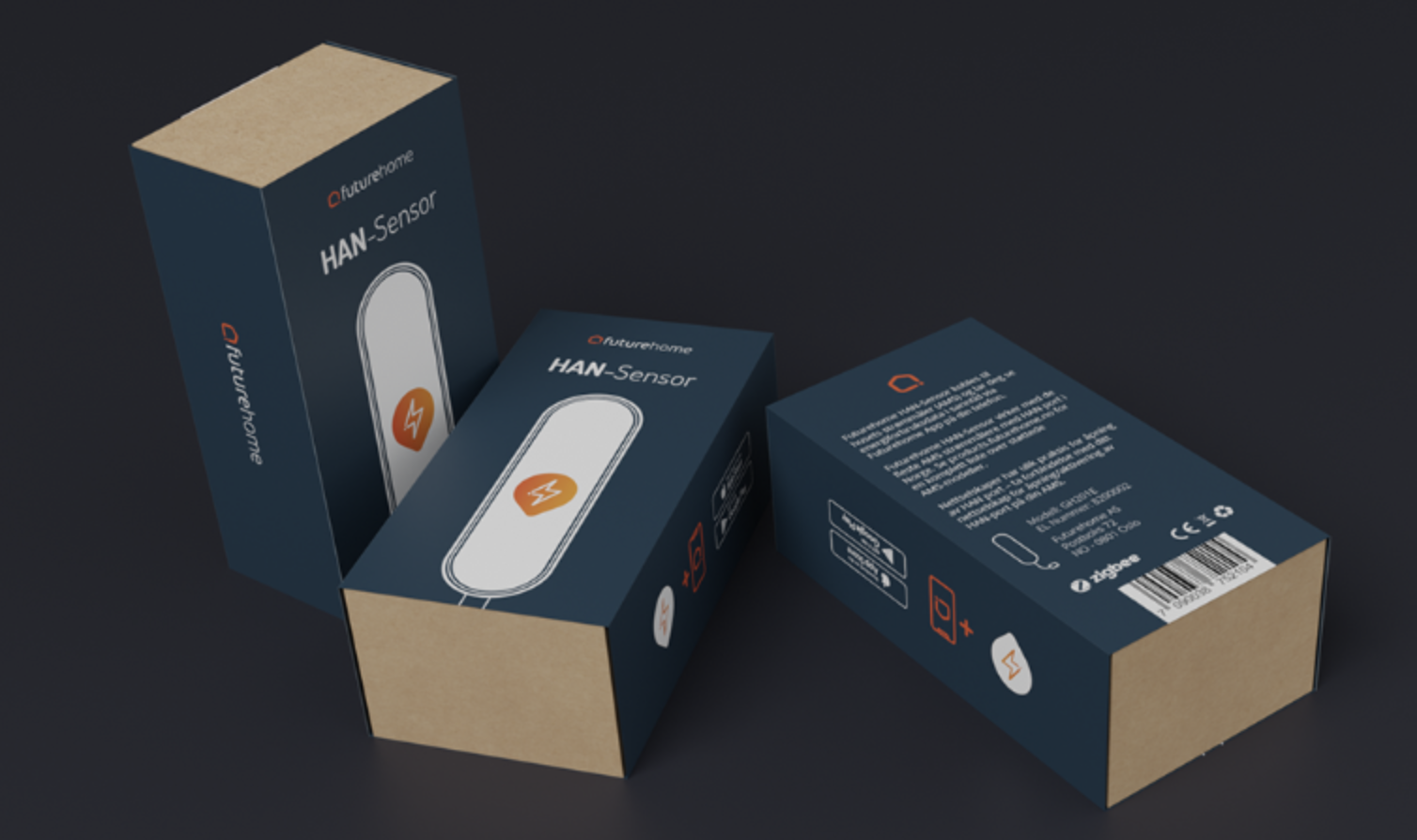 Important! Remember to order the opening of the HAN port on your AMS. You do this via your grid company.
Description
The HAN sensor connects to the energy meter (AMS) and pairs to the Smarthub. It allows you to see real-time energy data in the Futurehome app on your phone.
Please note that this HAN sensor is not suitable for outdoor use.


Setup
Make sure you have ordered the opening of your HAN port first.
1. Plug the HAN sensor into the HAN port of your energy meter. (If you are unsure where the HAN port is located, please contact your grid company).The HAN sensor will now search for Zigbee network (for 15 minutes).
2. Open the app and start Zigbee inclusion on the Smarthub.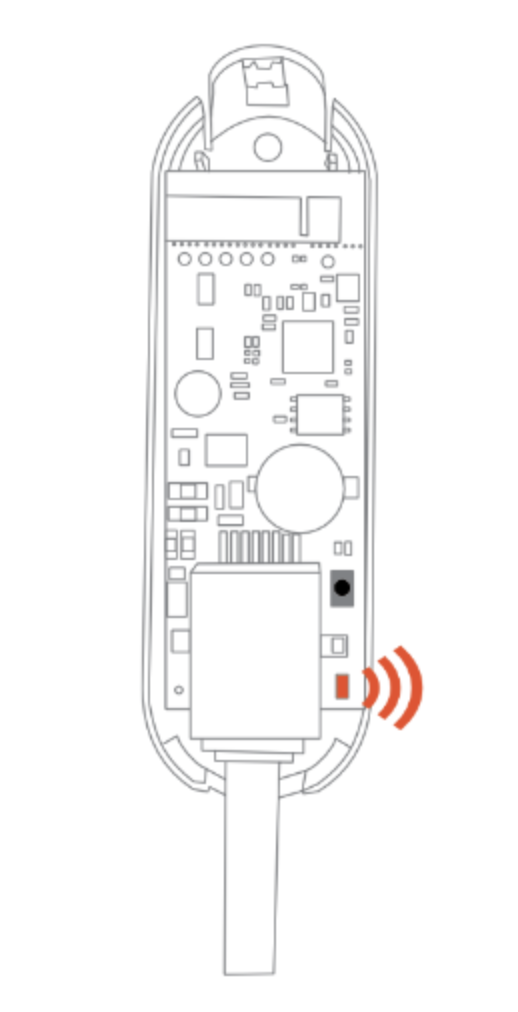 3. While the HAN sensor is searching, the LED light will flash red. When the LED stops flashing, the HAN sensor has connected to the Zigbee network. If the device does not appear in the app within 2 minutes, press and hold the button next to the LED light for 15 seconds. The LED should start blinking again and the device is in inclusion mode.
4. Select the device in the app → tap on the
settings → select a room and the meter function.
If you want to see historical data, you must download Event Collector. Go to settings
→ Playground → Event Collector → download. It will start logging data from the time you download it.
Reset
To reset the HAN sensor, open the lid on the device. Just to the right of the cable plug on the device itself, there is a small button and a LED light. Hold this button for 15 seconds (until the led flashes three times quickly). When the light starts flashing red, it means that the sensor has been reset and it is in inclusion mode again.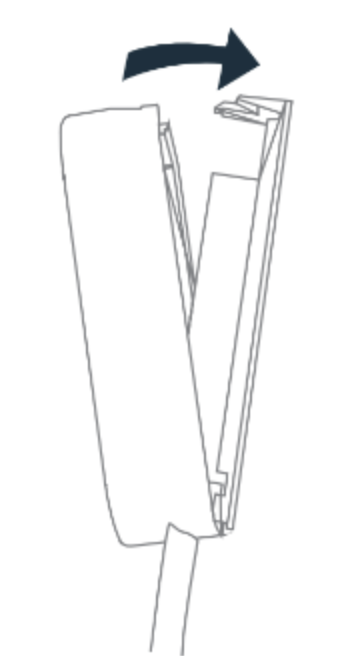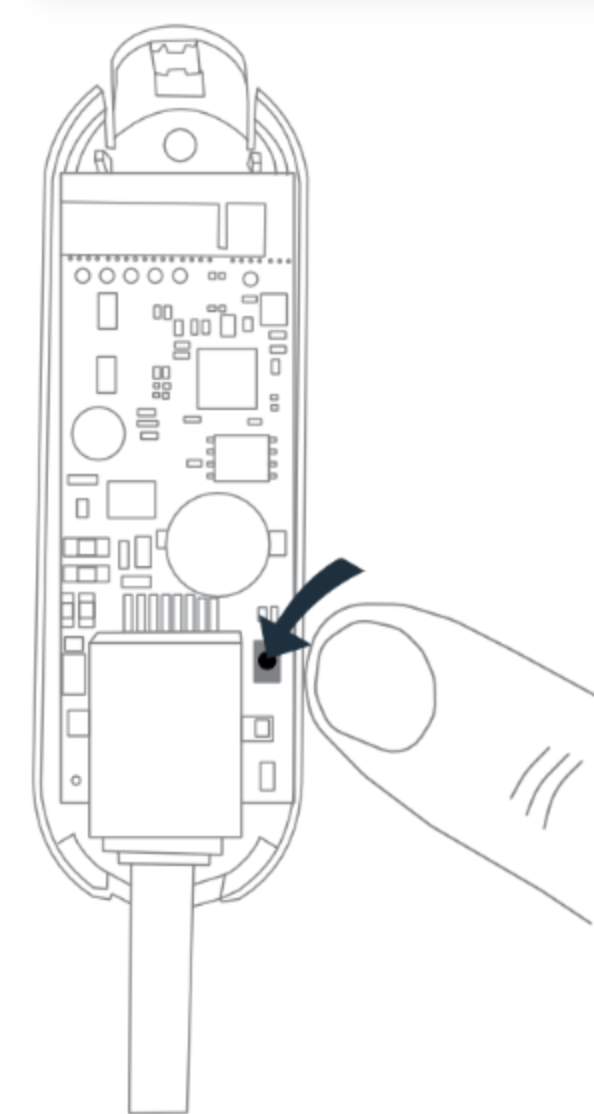 Useful information
The HAN sensor is powered via the HAN port and cable. If the HAN port is not opened, the device will not receive power. Opening the HAN port is therefore a requirement to get the device up and running.
Han sensor is not suitable for outdoor use. It is intended for use between 0-50 degrees Celsius. If you have the electricity meter outdoors, we recommend pulling a network cable through the cable pipes from the electricity meter to the fuse box inside.
It is not recommended to place the sensor inside the power/fuse box. This may block the Zigbee signals. On the back of the sensor there is double-sided tape. Clean the surface and mount the sensor on the outside of the cabinet door.