Installation
The relay must be installed by an authorised installer. The power to the relay must be disconnected at all times during installation.
After the relay has been connected according to the user manual, the device can be included in the Futurehome Smarthub.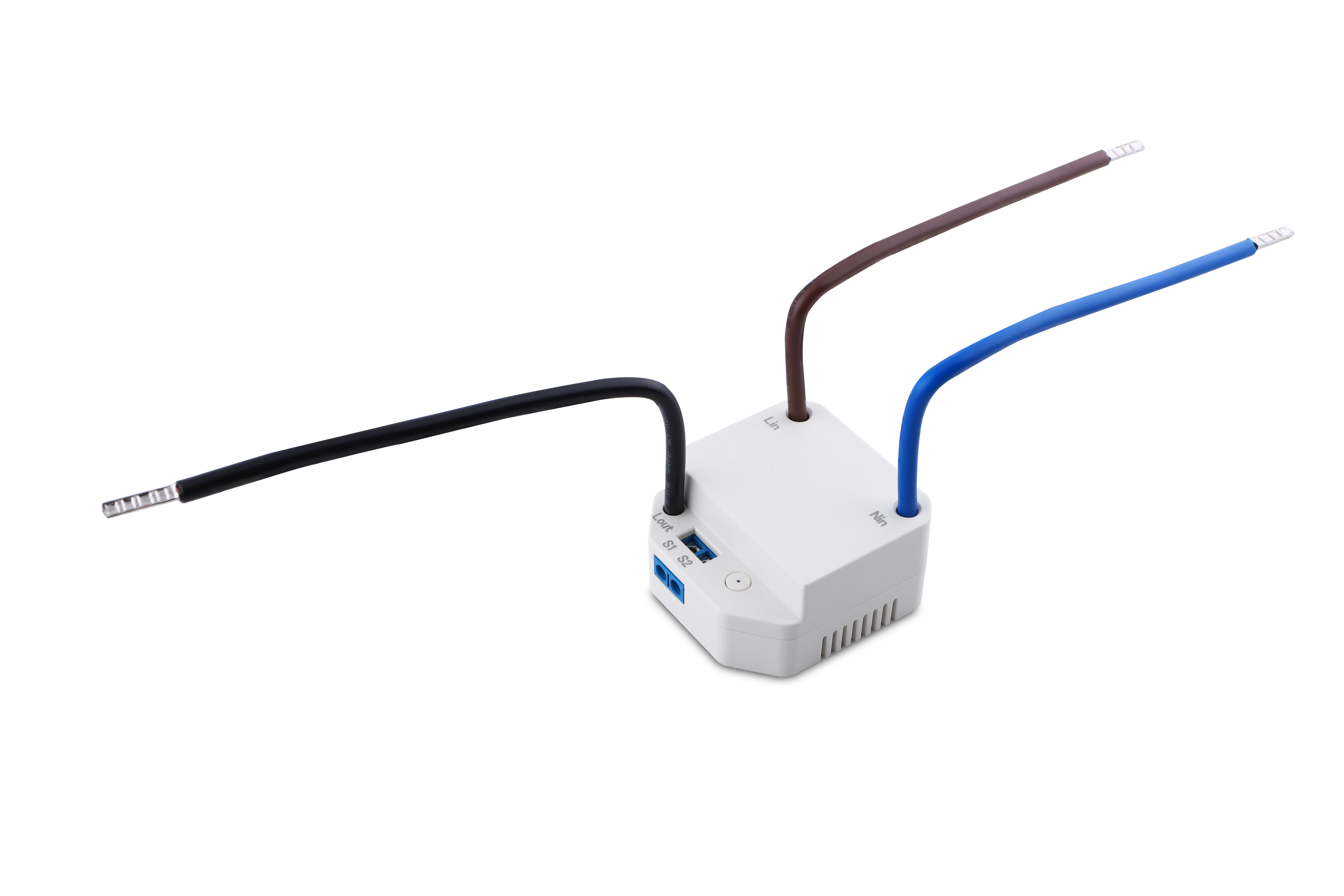 Inclusion
To include the device on the Smarthub, the hub must be set to inclusion mode. This is done by going to settings
→ devices → add new device → Zigbee → start. When the app searches for the device, set the device to inclusion mode. This is done by holding down the function button for 5 seconds.
When the relay has been found, tap "Ok, done!". The device is now at the bottom of your device list. Tap on it → go to
settings → give the device a name, a function and a room.
Exclusion
To delete the device, go to the device list → select the relay →
settings → delete.
Configuration
The relay is an on/off switch and can therefore have many different uses in the system. It can be connected to a light, a panel oven, heating cables or a water boiler. Based on how you want to use it for, you have select the proper function in the app. To do this select the device → go to
settings → give the device a wanted function.
For example, if you want it to control a panel oven, select "heating device". With this function, the relay will turn on and off based on the temperature in the room.
In this case, we want to configure it as a water boiler.