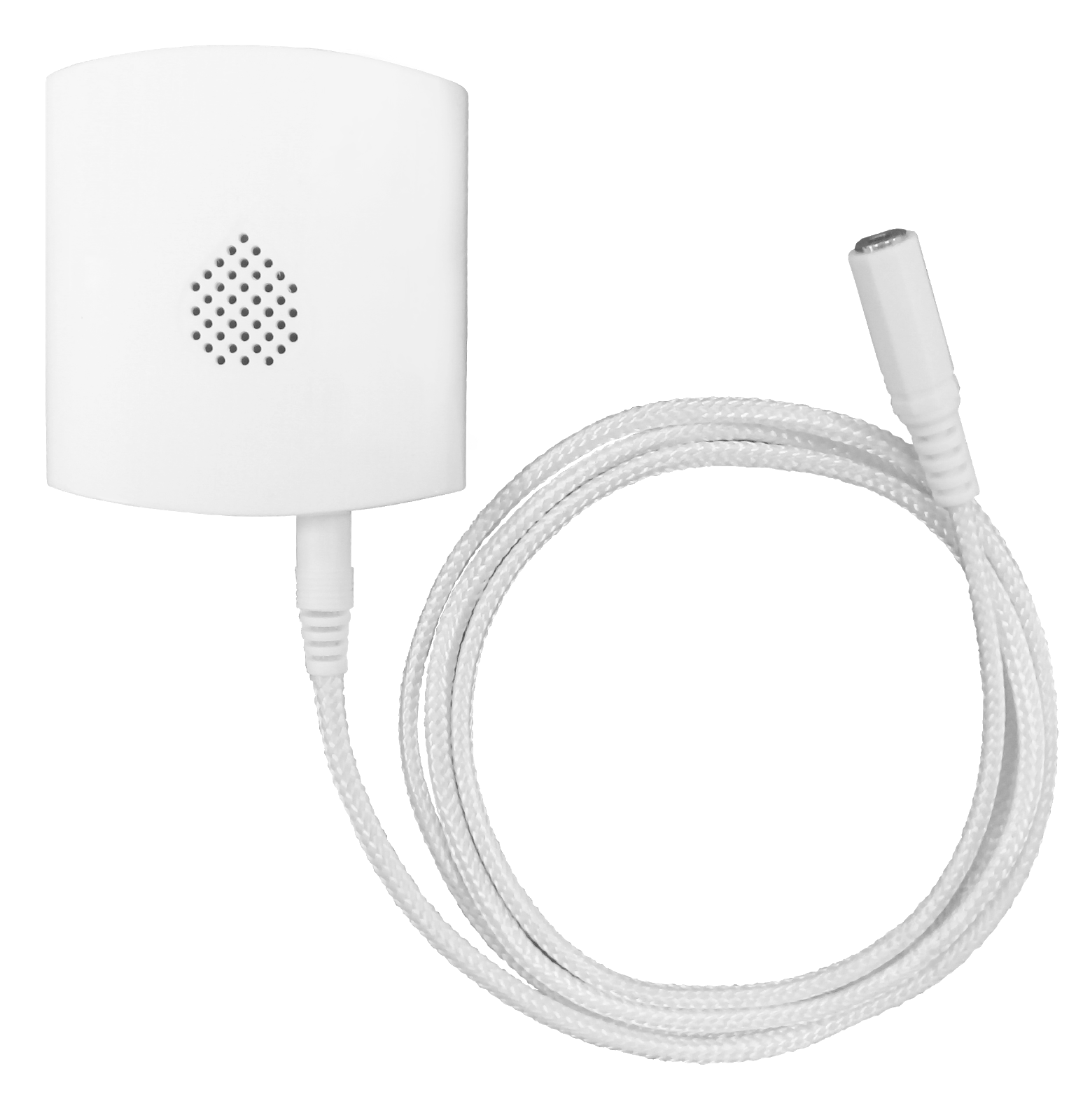 Introduction
The water leakage sensor is designed to detect leakage and notify about it with an alarm. The device works wirelessly. It can be mounted on the wall or ground deployed.
| | |
| --- | --- |
| Manufacturer | Futurehome |
| EL number | 6200154 |
| Suppliers item number | WLS-23ZW |
| ETIM Class | EC000926 - Physical sensor for bus system |
Installation guide
Install the sensor according to your preferences:

mount on a wall - use a sensor cable
place on the floor - use built-in sensors and optionally an external sensor cable

Open the Futurehome app, go to settings → devices → add a device → Z-Wave.
Select "secure inclusion" and "include known devices faster" → start.
Press the function button ("Learn" button on the back) 3 times within 1.5 seconds.
After inclusion, select the device in the device list → press settings.
Give the sensor a name, the correct function and place it in a room → save.
Additional info
Factory reset:
Press and hold the function button for more than 10 seconds.
Turning off the alarm:
Press the function (Learn) button once.
Technical details
| | |
| --- | --- |
| Power Source | 3V, CR123 Lithium battery x 1 |
| Height | 74 |
| Width | 68 |
| Depth | 25 |
| IP | IP55 |
| Communication | Z-Wave |
Documents