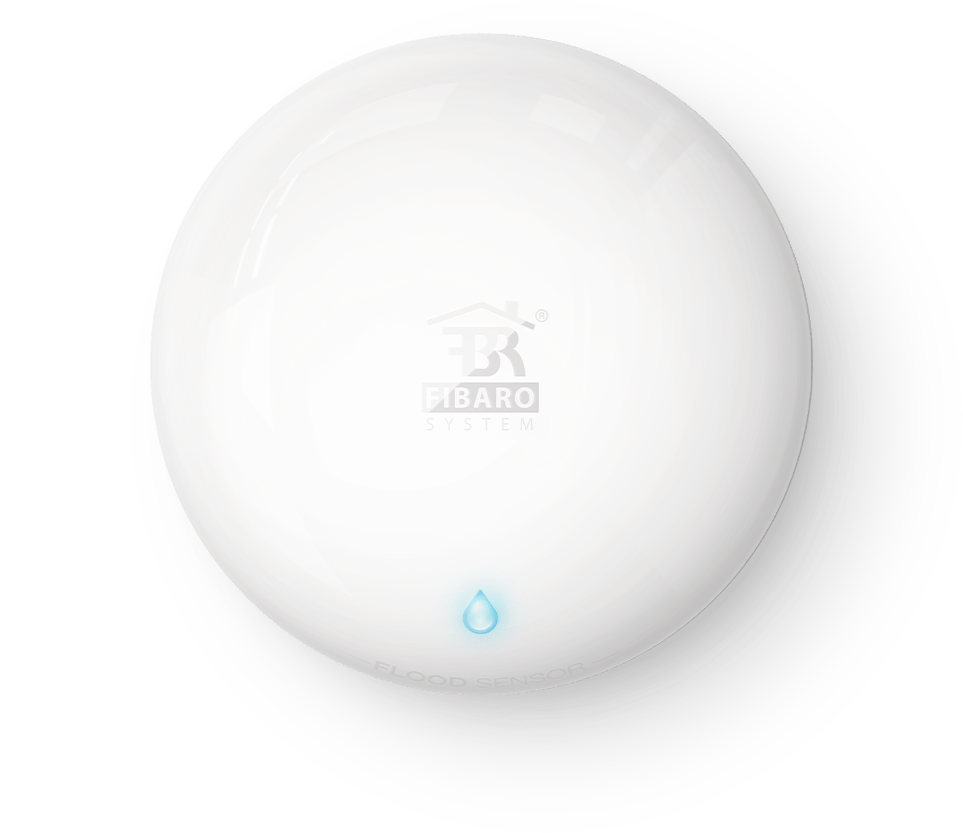 Introduction
Flood Sensor is equipped with leakage and a temperature sensor. It can be placed directly on the floor or can be used with an extended sensor. It has a built-in sound alarm that will warn the residents in case of water leakage.
| | |
| --- | --- |
| Manufacturer | Fibaro |
| EL number | 4512447 |
| Suppliers item number | 4512447 |
| ETIM class | EC000926 - Physical sensor for bus system |
Inclusion
Remove the paper so that the battery can supply power to the device, the LED light will flash red and the sensor will emit a beep.




Start inclusion in the Futurehome app. You can find more information about inclusion here.
Put the device in inclusion mode according to the device's manual.
If the app does not proceed after 45 seconds, you must wake up the sensor by triple clicking once more.
The app will now show that inclusion was successful.
Give your flood sensor a name, for example "Water leakage sensor".
State in which room it is installed.
Save.
Put the lid back in place and put the sensor where you want it to detect a water leakage.


Exclusion
Sometimes you want to delete an included device or re-enter it. To delete the flood sensor from your Smarthub, you must do the following:
Go to settings → devices → select your device → settings → navigate to the bottom and select delete.
Smarthub is now in exclusion mode.
Press three times the same button as during inclusion.
Technical details
| | |
| --- | --- |
| Power supply | Battery and/or power supply unit |
| Battery type | 3V, CR123A |
| Power consumption | 0.4W |
| Height (mm) | 28 |
| Diameter (mm) | 72 |
| Communication | Z-Wave |
Documents