How to apply for Enova support?
Enova has a support scheme for those who invest in energy efficiency measures. There are two measures that are relevant to Futurehome users.
Smart power management for homes (more information)

here

)
Smart water heater (more information

here

)
Start the application process by pressing "Register measures" and make sure you have the necessary documentation available. The requirements are specified on the page of each of the support schemes.
How to add a device?
Go to settings → devices → add new device
Chose Z-wave, Zigbee or EnOcean → start
Check the device manual to find inclusion method for your device
For more information, check the article linked here.
How to delete a device?
Go to settings
→ devices → select a device →
settings → delete.
For Z-wave devices you need to set the device in exclusion mode. It is not needed for Zigbee devices.
If a Z-wave device does not have contact with the hub, select "force delete" instead of "delete".
For more information, look
here
.
Adding Smarthub, but "something went wrong :("
Smarthub is offline
When pairing your Smarthub to a household, make sure it has power and internet. The Smarthub requires a cabled network. Check that the Futurehome logo on the hub is lit and that the network port is flashing. It often takes 5-10 minutes from the time it is plugged in until it is completely ready for pairing. Therefore, wait a bit with further troubleshooting.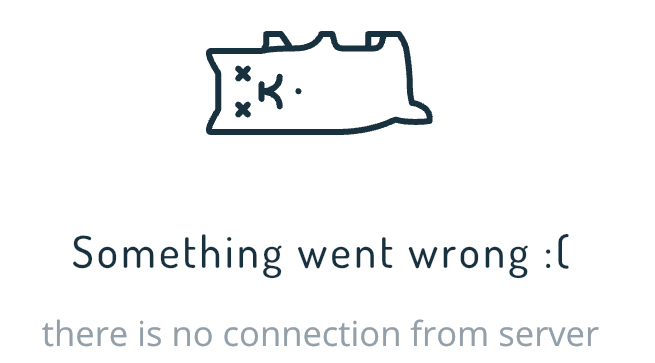 Smarthub is already paired
If the Smarthub is already paired with a household, it will not be possible to pair with another. If you see this message, it means that the hub has been used before. If it was purchased by a private person, the seller must either transfer ownership or factory reset the hub. Reset is preferable. If it was bought in a store or from another dealer, you must contact them again to get a new Smarthub. (Unless it's sold as a used item).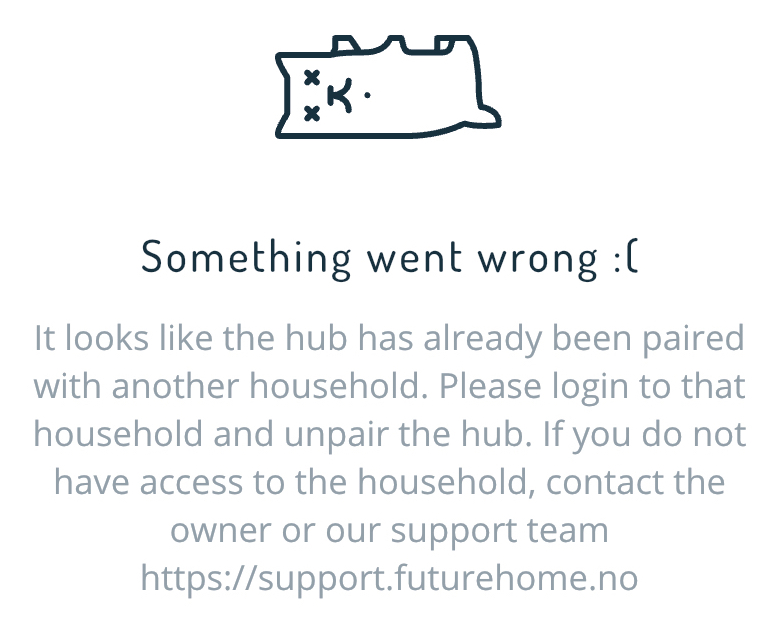 My Smarthub does not have a QR-code?
If your Smarthub does not have a QR-code, this means you have the Smarthub Classic. Since the Classic app is deprecated, you will need to contact support to use your Smarthub.
No response from Smarthub
The most common reasons for not getting response from the Smarthub is that it does not have a working internet connection or that you have chosen the wrong household.
Try these solutions:
check if you have chosen the right household in the Futurehome app
check the Internet connection to the Smarthub - check that both network lights under Smarthub are lit/flashing and that other devices on the same network have internet
If you still do not get contact with Smarthub, you can contact Futurehome support.
Which Smarthub do I have?
Smarthub - Cube 1V1-EU - it has a QR-code underneath and one USB port on the back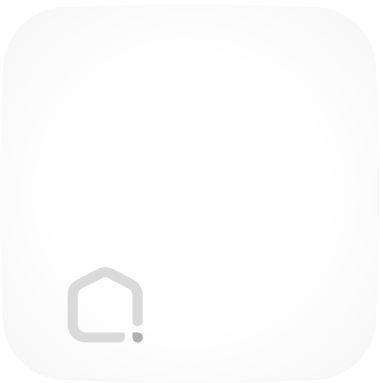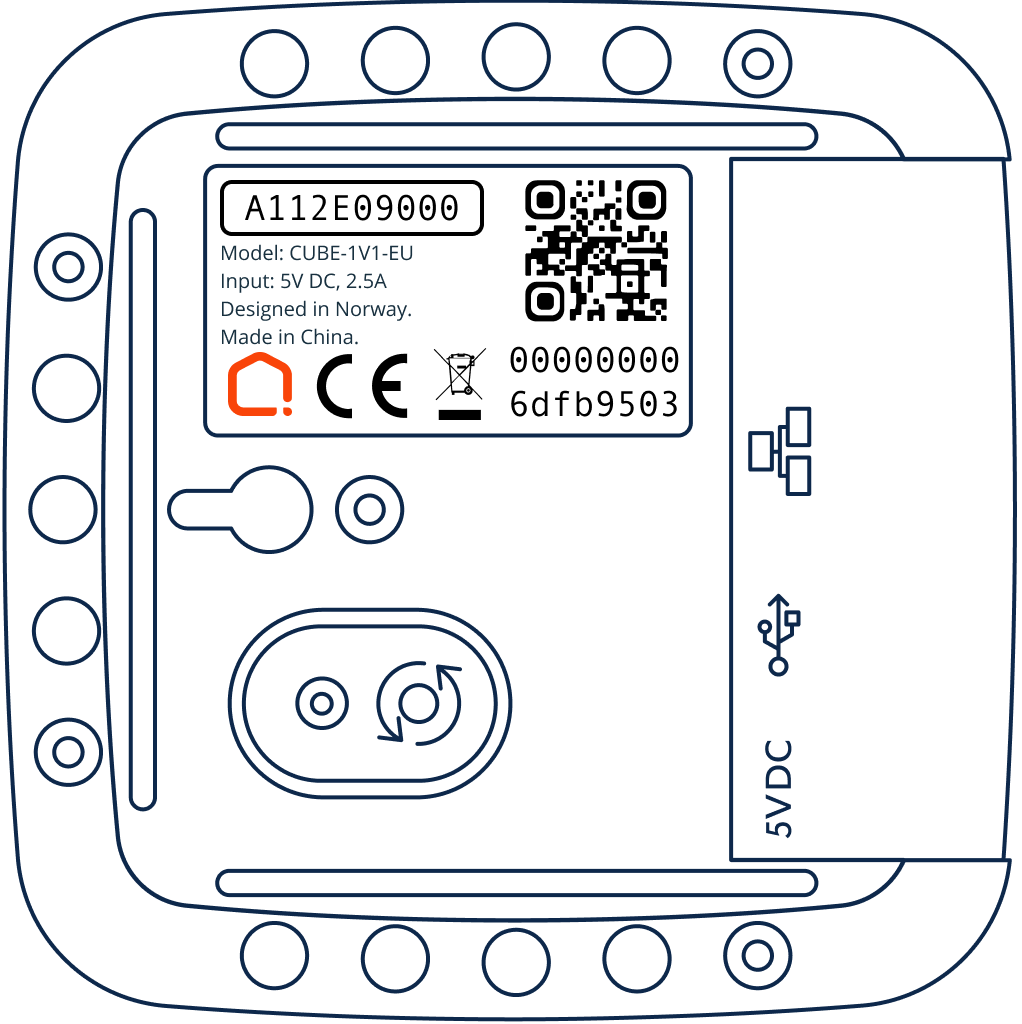 Smarthub - Cube 1V0-EU (Classic) - it does not have a QR code and has 2 USB ports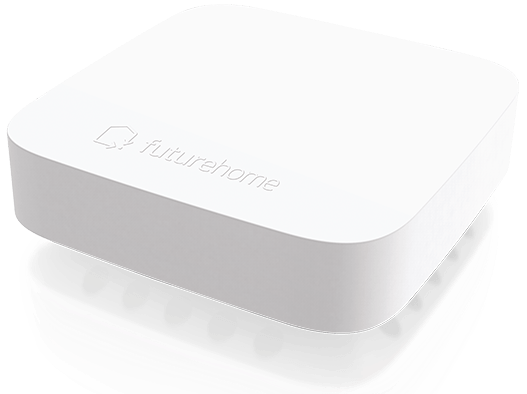 Smarthub - Cube-TMP - a test version, it is black, has only EnOcean and only a small batch of these was made
Which protocols does Futurehome support?
Futurehome Smarthub has built-in support for Z-Wave 868MHz radio and ZigBee 2.4GHz radio. There is also a USB A port available for future support of other protocols.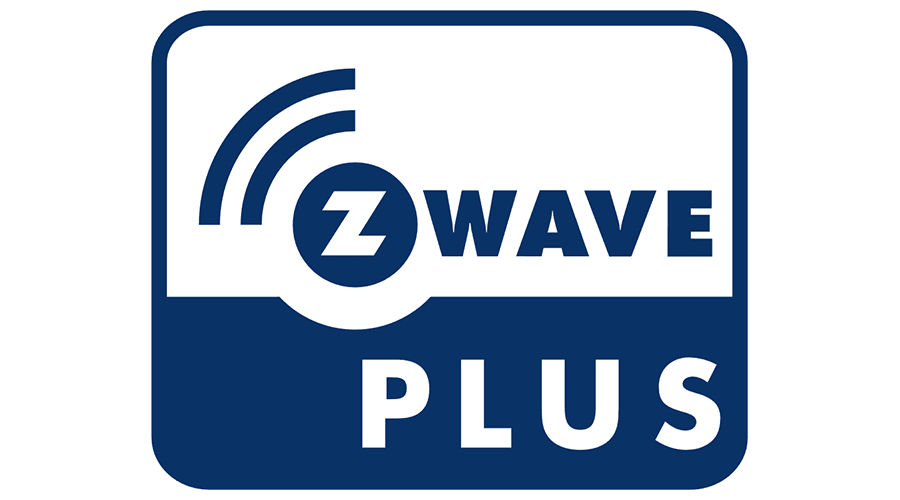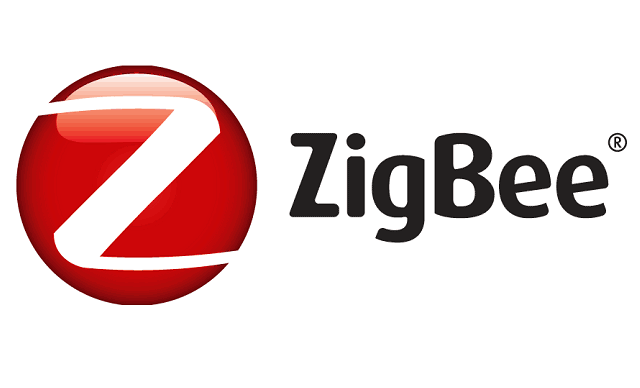 There is also an older version of the hub that supports EnOcean.
Is this device supported?
Can you add support to this device or this function?
On this website you can request product support, report bugs and vote on others suggestions. You can also active mail notification when there is progress from our end.
What happens with my order?
Normally we deliver packages to our customers in two to five days:
Once you have placed your order, we will start packing your products.
If all the products are in stock, we will send you a tracking number within two days.
We use Bring to deliver the packages to your nearest post office. Bring also sends you a notification of the status of your package.
In the event of a large influx of packages to be sent and for products that are not in stock, it can take a couple of extra days for order delivery. If you still have not received your package after the stated estimated time, send an email to
support@futurehome.no
and we will respond as soon as we can.
Payment in webshop
Payment
In our webshop, you can pay with Visa, Mastercard, American Express or Vipps.

Discount coupon
If you have received a discount code, you can use it in our webshop. At the check out, add the code in the text field under the totalt amount and press "Apply". Your new price should appear.

Warehouse
All items Futurehome carries are stored in external warehouses. Unfortunately, it is not possible to stop by our offices to pick up goods.
Returning packages to Futurehome
If you regret your purchase within the defined period for "angrerett" or would like to arrange a product replacement under warranty you have two options:
1. Futurehome arranged returns:
Contact us at
orders@futurehome.no
that you wish to return the goods. We will acknowledge your return request and e-mail you a Return label which can be printed out and attached to the parcel. Make sure the parcel is returned in the same protective manner as it was shipped to you.
2. Privately arranged returns:
Send us an email to
orders@futurehome.no
and we will send you a return slip with instructions.
Treatment time:
Once we received the goods we will verify the product and its condition. We will refund you the money back within 5 weeks or send you a replacement unit.
Security and encryption
All communication between your home, your smartphone and our services is encrypted in the same way as online banks and online payment solutions with SSL encryption.
Can I use Futurehome in the cabin?
Yes. Futurehome is a genius way to have full control over cottages and holiday homes. Control light, heat and get alerts if something is wrong. If you have Futurehome installed in several places, you switch between your locations with a keystroke.
Remember that if you want to control Futurehome remotely, Smarthub must be connected to the internet. You can use 3G / 4G modem, as long as the Smart Hub can be connected with a network cable.
Z-wave device shows as zw_0_0_0?
When including Z-wave devices, they may appear as zw_0_0_0. This means that there is an incomplete inclusion and that the device must be added again. Tap
settings → delete → put the device in inclusion / exclusion. Try inclusion again.
The reasons for this can be many, but the most common are that battery devices fall asleep or that there is too weak a signal between the device and the Smarthub. If this happens repeatedly, it is a good idea to move closer to the Smarthub. You can also try to keep the battery device awake during inclusion. Once the device is found, you can wait approx. 20-30 seconds and then put the device back in inclusion mode.
Why can't I add a Z-wave device?
If you add or remove a device that has been added to a Smarthub or other controller before, it is possible that there is still data stored on that device, resulting in the device not being included. You will notice this by the Z-Wave inclusion working to find a device without finding anything.
Reset the device
Use the device manual to find out how to factory reset the device completely before trying to add it to the Smarthub again.
Reset from Smarthub
It is also possible to reset a Z-Wave device by starting exclusion from the app:
Go to settings → devices → remove device → start exclusion"
Z-Wave exclusion will start
Perform the same procedure on the device as when you included it. The app will start a countdown from 1 minute while searching for a device to delete.
What if the internet stops working?
If the internet stops working, everything in your home will still work as before. Time settings, heat control, light switch control and automations will still work even without internet. If you have a mode switch, you can still switch modes, which perform the predefined actions. The only thing you lose if the internet stops working is the ability to control the home from the Futurehome app and receive push notifications from Smarthub.
Can I control different households from the same user?
Yes, users who have in Futurehome in several locations can easily change location inside the app. Tap the gray arrow at the top right to open the locations you have access to. A user can add several households, such as: home, cabin, office, etc.
Can multiple users control the same site?
Yes, you can have several users who control the household at the same time. There are 3 access levels:
Owner - There can only be one owner per. household. This user has all accesses.
Administrator - Can do almost anything an owner can, except for deeper hub settings.
User - Can only use the devices in the app, not change any settings. For example. turn a light on or off, but can not change an automation with the light.
There is no upper limit on the number of users per. household, but it is not recommended to have many administrators in the same place.
Where do I find manuals for integrations?
You will find manuals and articles related to integrations in our tab "
Playground
".
Futurehome API?
Futurehome wants to make it easy for developers and manufacturers who want to connect to our platform, therefore an open API that is available to users, developers, corporate customers and partners who want it.
Documentation can be found at
dev.futurehome.io
Local API
From settings
→ household → hub settings → local API setup you can enable local API setup for communication with Smarthub over MQTT.
The messages sent over MQTT are FIMP - documentation can be found here:
https://github.com/futurehomeno/fimp-api
I did not find the answers to my question