Futurehome
Futurehome is an innovative smart home system that easily allows you to make better use of your home. With Futurehome you can control lighting, climate, fire alarms and security in the home. Moreover, you can optimise your power consumption.
The system can be operated from the sofa at home, or from anywhere in the world with internet access. You always have a full overview of what is going on, so you do not have to worry about the state of your home, whether you are at work or on vacation.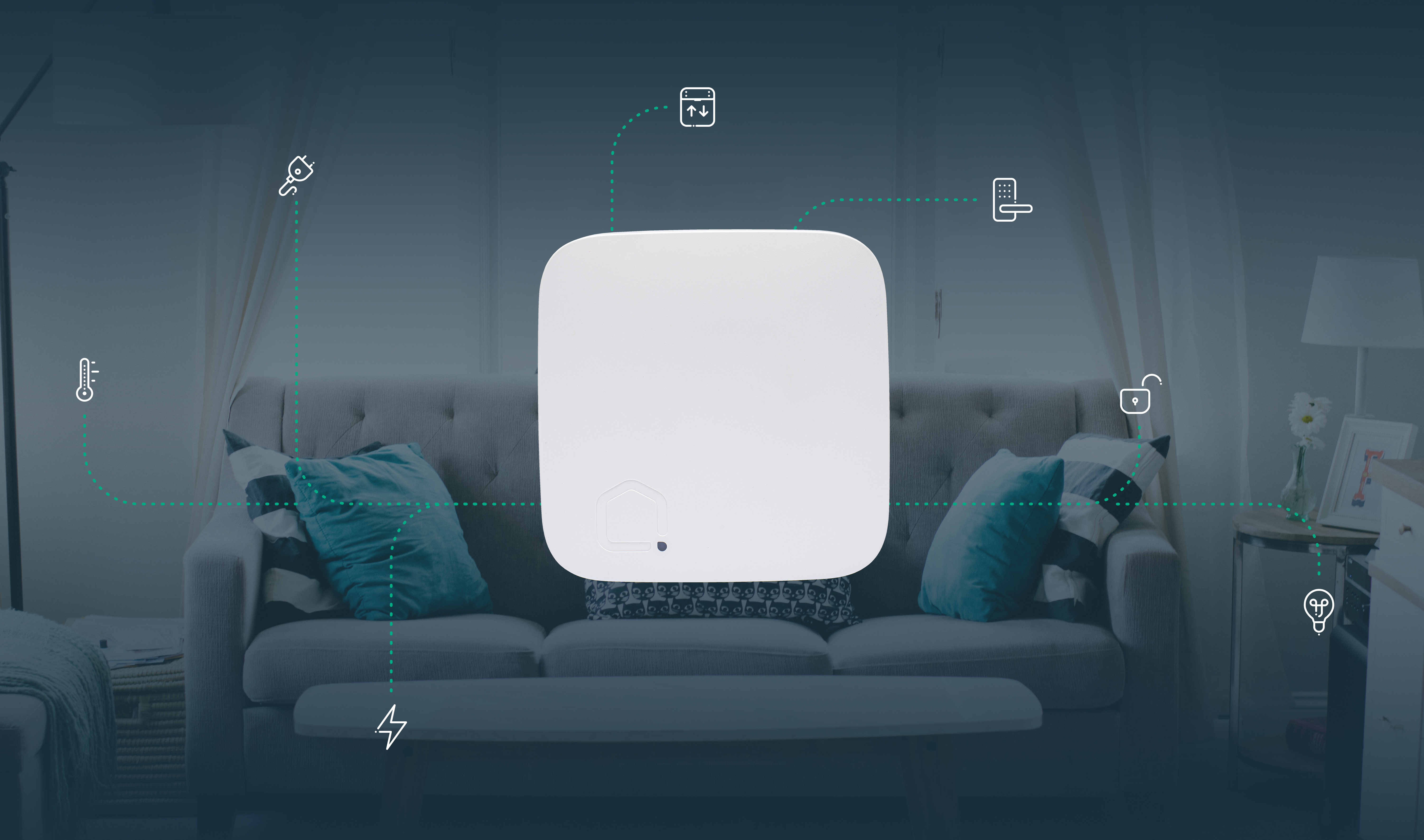 Intelligent light and heat control
You can automate lighting and heat control with time settings and motion sensors, or use just one touch to set lighting in the Futurehome app. You can adjust the brightness and set up more agreeable lighting if you move around the house at night.
Overview and security
You have a full overview and control no matter where you are in the world. Set the user level and give access to hired help, cleaners, friends and family.
Motion sensors and magnet contacts let you know if there is movement and if someone opens a door or window when you are not at home.
Energy management
Our app shows you detailed information about the energy consumption in your household. Electricity meters are available in most devices and meters in the fuse box (HAN sensor) give you an overview of consumption down to each device. Graphs allow you to see the consumption over a period of time. The automations for heat management help you reduce your electricity bill.
Apart from that, you can benefit from using Power Manager, which is a Futurehome service designed to optimise energy consumption. By using it, you save money on your energy bills as Power Manager optimises heavy loads such as water heaters and car chargers.
Easy to set up - Easier to expand
Setting up Futurehome is incredibly easy, and anyone can do it right from their smartphone. A complete smart home can now be set up in hours rather than days. At the same time, it is easy to expand the number of smart devices in the house at a later occasion.
The wireless building
Futurehome products communicate wirelessly over radio frequency. This provides unlimited flexibility and offers savings on both installation time and materials.
Futurehome is built around Zigbee and Z-Wave, two major standards in wireless automation. This means that Futurehome supports a wide range of products.

Expand your options
In Futurehome you can easily connect to a number of services via cloud solutions in Playground which is part of the Futurehome app. Here you will find solutions such as electric car chargers, services from energy companies, control of heaters with Wi-Fi, sound control, solar cells and much more.