Add a device
To add a device to Futurehome, go to "Settings" at the bottom right of the dashboard, followed by "Devices" in the lower center of the app, and "Add Device" in the upper left.
Adding devices to Futurehome is relatively easy, but can be somewhat different from one device to another, as each device has different connection procedures. Futurehome supports the Z-Wave and Zigbee communication protocols. To find the connection procedure for your device and the communication type, read the user manual for your device.
Once you have found the connection procedure, click either "Z-Wave" or "Zigbee" in the app.
If you want to connect the device with encryption, e.g. if you include a door lock or the like, be sure to not have ticked "force non-secure connection". This will ensure that all communication with your device is encrypted.
When you are ready to connect your device, click "start" in the app and perform the connection procedure on the device. The app will count down from one minute while searching for your device. If it finds your device, it will start the handshake protocol. This may take several minutes
For devices on a battery, they are usually in the "sleeping" state to preserve the battery as long as possible. In some cases, it may be a good idea to repeat the connection procedure every 10 seconds, to ensure that the device is kept awake throughout the handshake procedure.
If a Z-Wave device is included with the name zw_0_0_0, you can read more about the procedure for fault finding here (FAQ).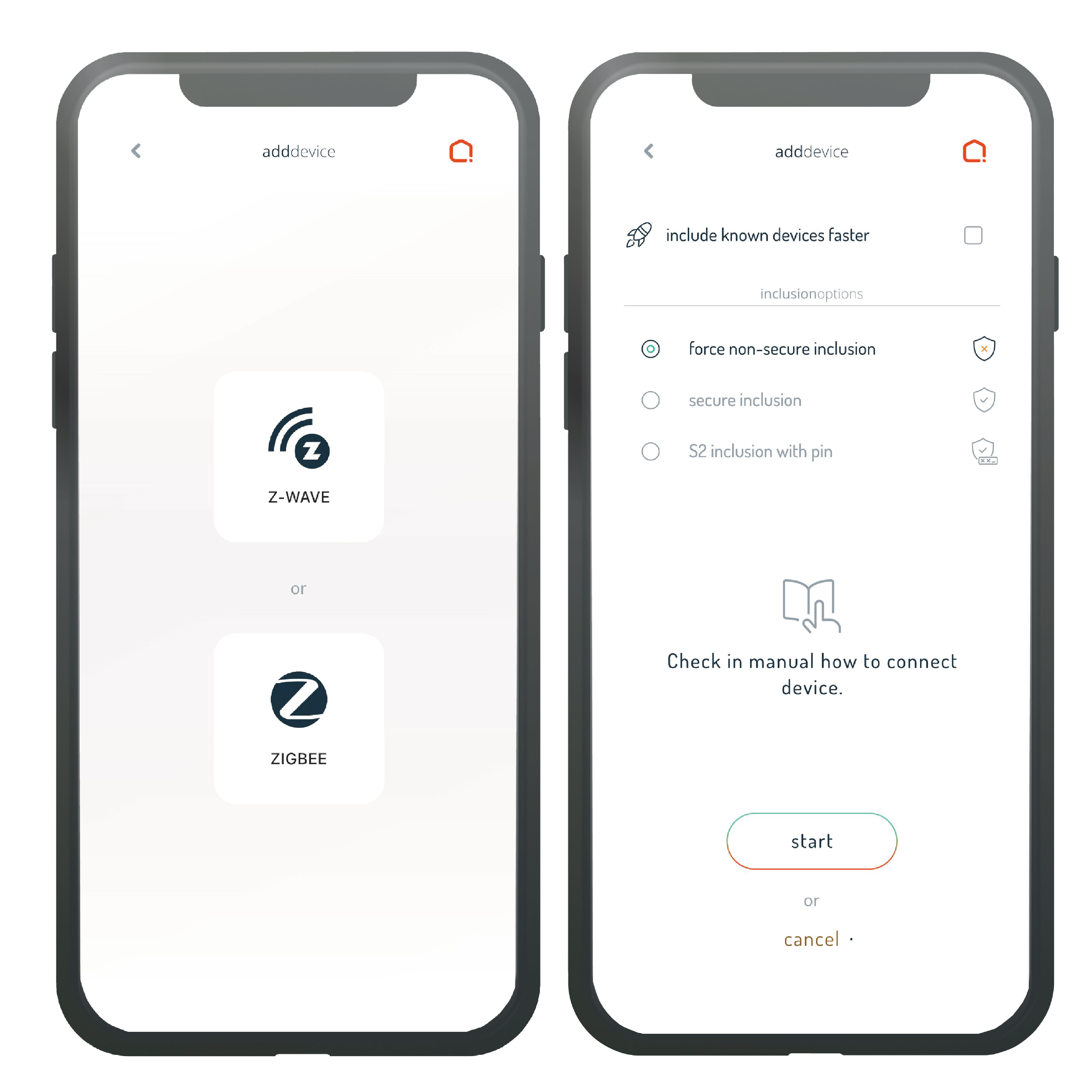 Remove a device
To remove a device, go to "Settings → Devices → Remove Device". Select the type of device you want to remove and click "Start Removal". Then, follow the same procedure on the device as when you connected it. The app will start a countdown from one minute while searching for a device to remove. If it is successfully removed, it will be deleted from the app and is now ready to be connected to a new hub.