The dashboard and its functions are made to effectively gather all useful information about security, lighting, heating, climate and so on. If you wish to view the same information, categorized by the different rooms in your house, simply swipe to the right side of your dashboard. Here you will find all the rooms in your house categorized by areas. Click on a room to see all the appliances it contains, and adjust to your needs.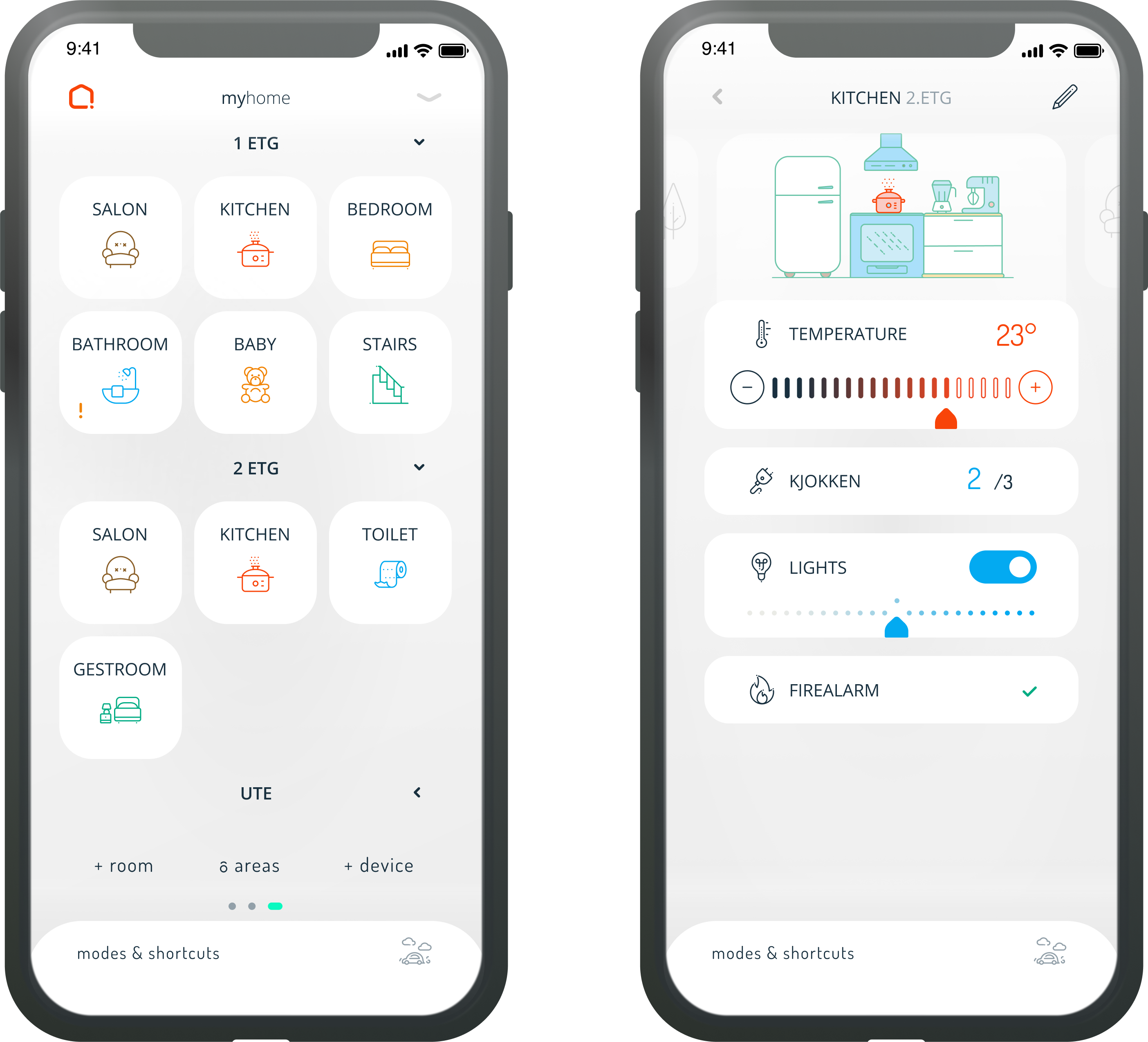 Areas
To add a new area, press "areas" in the bottom middle. Here you will see all your current areas, as well as the option to add new. Areas are for example 1st floor, 2nd floor, basement, outside etc.
Rooms
Within an area you can have multiple rooms. To create a new room, press "+ room" in the bottom left of your Rooms & Areas overview. When creating a new room you can choose from a series of preset standard rooms. The name of the room will reflect the room type, but you can easily change the name at any time.