Inclusion
Before you add the Aeotec Multisensor 6 to the system, you should decide whether you want the device to be powered by batteries or by the supplied USB cable.
On battery, the sensor will report status once an hour or upon movement.
Wired, the sensor will report status much more frequently and at the same time can act as a signal repeater/amplifier in the network.
Insert cable or insert batteries based on your choice.
Start learning in the room in which the sensor is to be placed.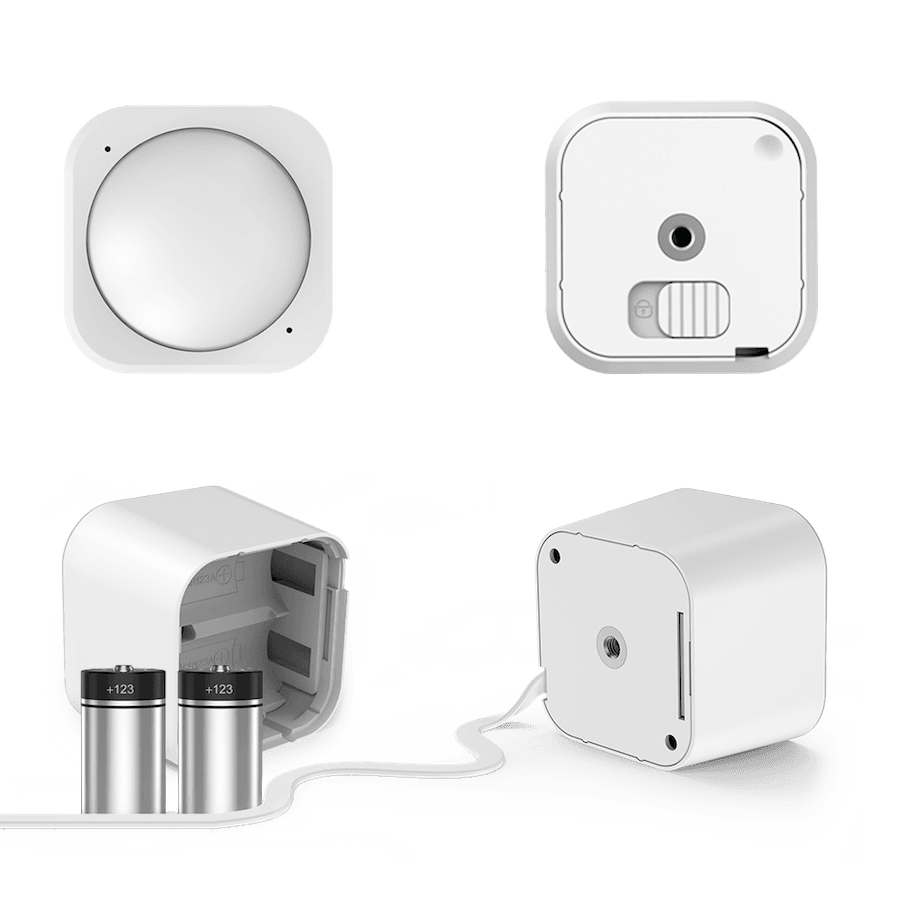 Open the Futurehome app, go to settings → devices → add a device. See more about adding devices

here

if necessary.
Turn the sensor upside down and press the button in the corner.

The app will now show that inclusion was successful.
Give the device a name.
Save.
Press the button on the back of the sensor once for the Smarthub to get the latest sensor data.
Deletion/exclusion
Sometimes you want to delete an included device or re-enter it. To delete the smoke sensor from your Smarthub, you must do the following:
Go to settings → devices → select your device → settings → navigate to the bottom and select delete.
Smarthub is now in exclusion mode.
Press once the same button as during inclusion. The device will now be deleted from Smarthub.
Reset
The device is reset by holding down the button on the back until the following colours appear:
Yellow
Purple
Red - flashes faster and faster
Green - release the button when the LED lights up green
When the reset is complete, the LED will light up in rainbow colours
If the reset was successful, the sensor will flash green when you press the inclusion button on the back. If it lights up green for a few seconds, it means that the reset was not successful.