Motor control can be used for so many things. In the Nordic countries we are, perhaps, primarily accustomed to controlling exterior screens and awnings, but it is becoming more and more popular to control curtains, blinds and dropdowns.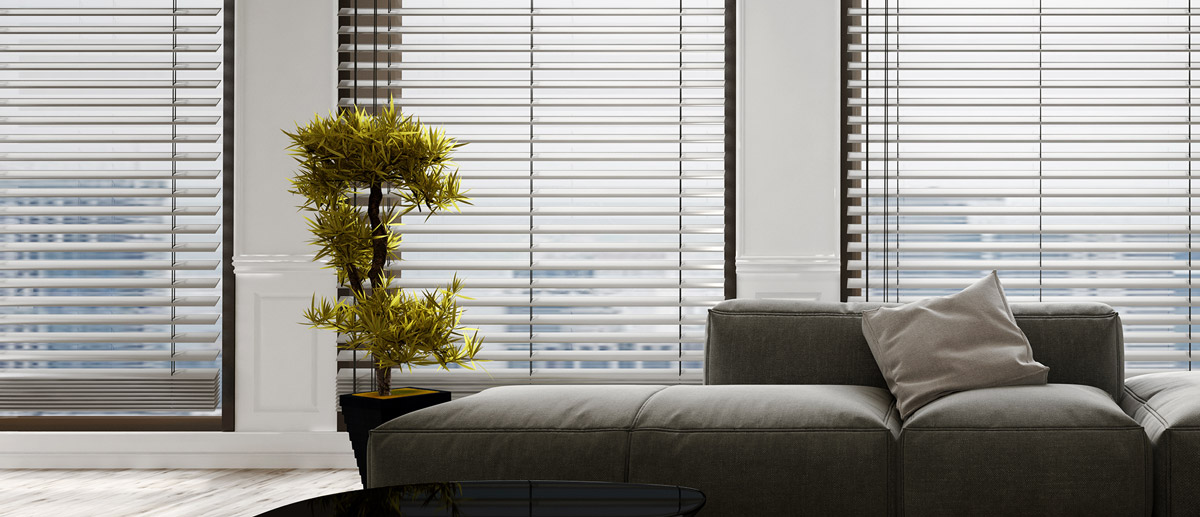 Function
Our control units for motors are ultra-compact units that fit in the wall boxes behind switches or in junction boxes with the motor. The control unit is designed to be able to control many types of motors. Examples of this can be:
Awnings
Screens
Dropdowns
Curtains
Skylights or other windows with a motor
Gates
Rolling security grilles
etc.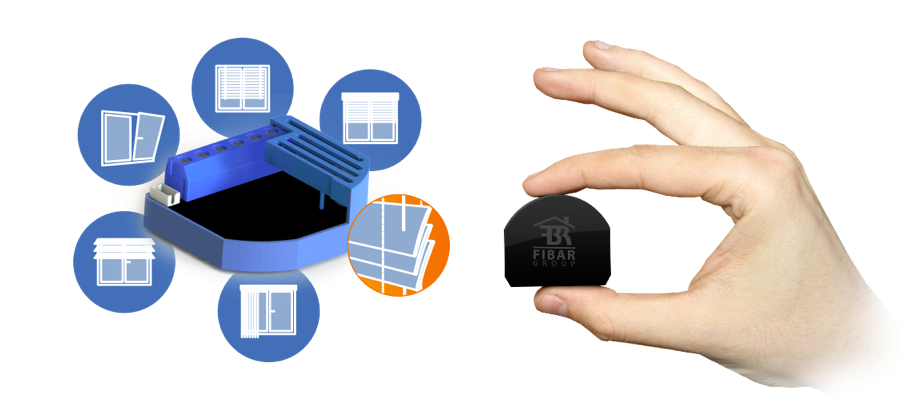 An electrician can easily remove the existing switch and connect the switch to our control system, which in turn is connected directly to the motor.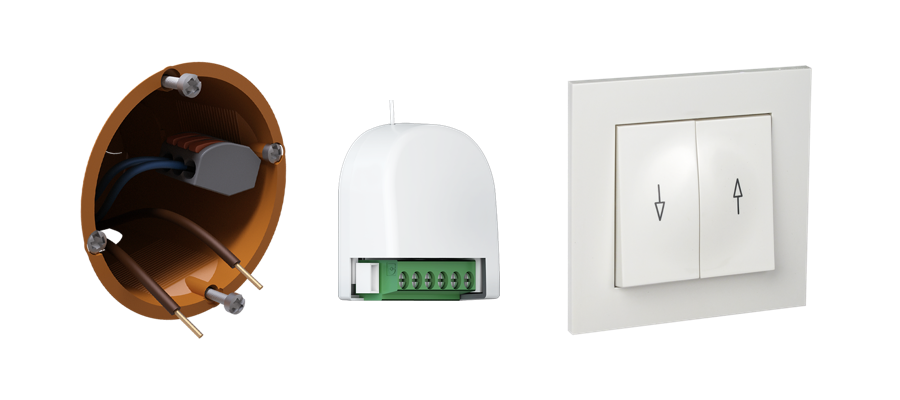 Types of motor
Futurehome supplies motor controllers for both 230V motors and low voltage DC motors.

There are countless types of motors on the market. Typical of a 230V motor supported by Futurehome is that it has four conductors:
A conductor to control the motor "Up"
A conductor to control the motor "Down"
A neutral conductor
Grounding
The 230V motors are often called wired motors, standard motors, wired directional motors or motors for automation.
For 230V motors, the Fibaro Shutter 3 is often used:

For low voltage motors, they usually have two conductors, one for up and one for down.

For example, for low voltage DC motors, the Qubino Shutter DC can be used.

End stop
Any motors to be used should have a mechanical or electronic end stop function. Retailers of sun protection know which motors should be used. The end stops allow you to set the upper and lower levels of the motor, so that the motor stops where it should, when it reaches the top or bottom, maximum extent or completely closed.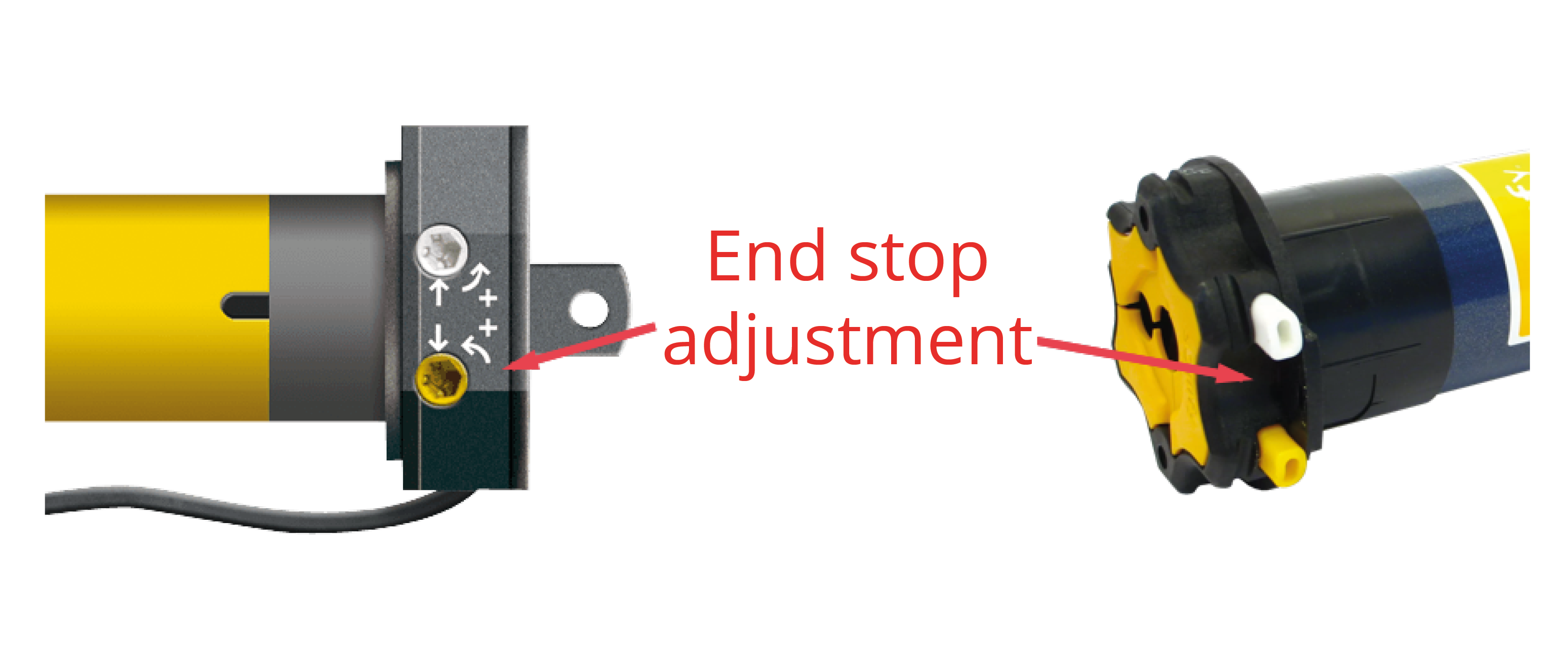 Installing the sun protection and adjusting the end stop is something that the installer of sun protection normally does.
Once the motors are set up properly and our control units are installed, they must be imported into the Futurehome app and calibrated.
General
Some awning suppliers use the Somfy wireless system, which is a closed system and, in the main, can only be controlled with Somfy's control system. So if, at the moment, you have awnings, screens or blinds with such a remote control, unfortunately, we do not have support for these.
If, on the other hand, you have a Somfy switch on the wall, the path to the goal is shorter:

If you have any questions, you can contact an awning supplier and ask for information on what they can offer in terms of wired motors. If you still have a number of questions, you can contact us and we will guide you.